Sportive, sociable and curious are my keywords. My hobbies are fitness, jogging and occasionally an obstacle run. These require a certain determination that I also bring to the table in a workspace.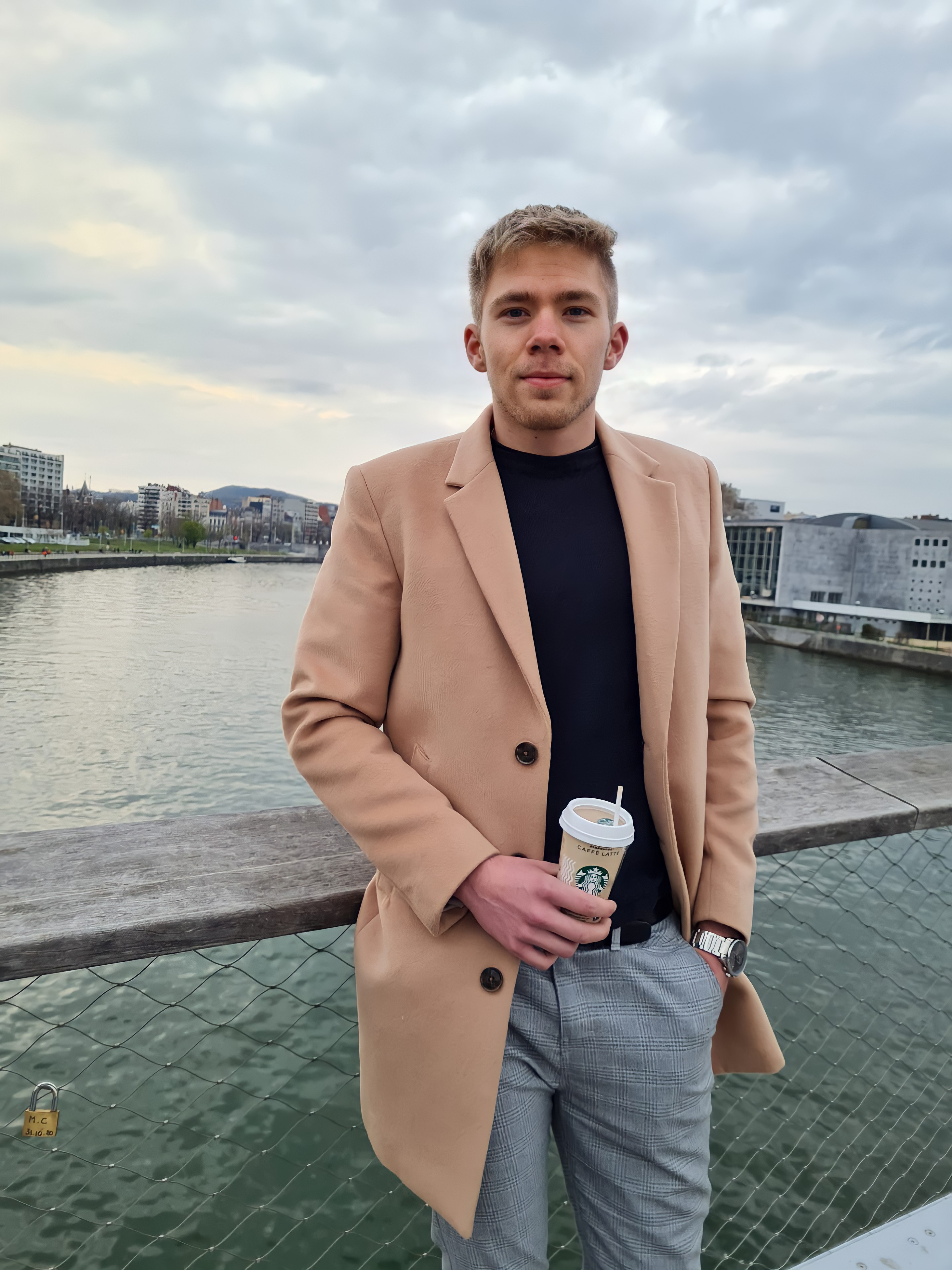 My education
My name is Mickey and I'm a year old Cyber Security Engineer at EASI. I graduated from highschool with a degree in Economics - Modern Languages, but I decided to change my course towards cyber security. I then obtained my diploma in Electronics-ICT with a specialisation in Cyber Security at Thomas More Geel. My goal is to eventually become an OSEE certified pentester.
IT-Factory
Business Intelligence - Application Development - Cloud & Cyber Security - Internet of Things
The IT-Factory gives us the opportunity to explore 4 aspects of IT. You learn the very basics of each and how they interact with eachother so you can choose a course to pursue in your second and third year.
---
01
Basics
In the first year you learn the basics of each possible course. You'll learn to program in Python and Java and to design basic websites using HTML5, CSS, Javascript and Bootstrap. Operating systems will get explained as you learn how to approach Linux systems and the Windows PowerShell. A course for learning basic hardware and an introduction to networks using the CISCO course are also waiting for you.
02
Choice
In your second year you have to choose one of the four courses. I chose for Cloud & Cyber Security. This means that my second year is about about Windows Server, Linux Webservices, Scaling Networks, Datacenter Technologies and more. There's also still a focus on languages. English is taught in the first and second year and French is part of your second year's subjects.
03
In depth
The final year is all about refinement. 'Cyber Security & Security Operation Center' will be the most important subject for me. Also the internship and the Bachelor's thesis are going to play a big part.
Work
After three amazing years at Thomas More, a very successful internship at EY and a lot of attention from recruiters in IT, I decided that becoming a Cyber Security Engineer in EASI's Red Team would be the best move to advance my career in Cyber Security.
Performance
Productivity is not just about doing more. It's about creating more impact with less work.
- Prerna Malik -
Numbers aren't everything
What's most important to me is that I feel good with what I'm doing. There's always a lot more about IT that I can't wait to learn about.
Even though half of my time at Thomas More was severely affected by COVID, I'm still really proud of my results. My three best subjects showed me I made a good choice specialising in Cyber Security.